Library
Land Acknowledgement for the LDCSB
We begin today by acknowledging the traditional territory upon which we gather. For hundreds of years before we stand here today, the Anishinaabek, Haudenosaunee, Attawandaron, Huron-Wendat and Lenape Indigenous peoples have sought to walk gently on this land.  They offered assistance to the first European travelers to this territory and shared their knowledge for survival in what was at times a harsh climate. Today, we acknowledge our three local communities of Munsee-Delaware, Chippewas of the Thames and Oneida First Nations.  This territory is covered by the Upper Canada Treaties, including Treaty 6, the London Township Treaty. The London District Catholic School Board seeks a new relationship with the Indigenous People of this land, a relationship with our neighbours based on honour and deep respect.
In June 2021 the Federal Government of Canada passed legislation to make September 30th a federal statuary holiday as the National Day for Truth and Reconciliation. This day provides the opportunity to recognize the legacy of the Canadian Residential School Systems. Undoubtedly before this federal legislation, September 30th has been recognized and observed as Orange Shirt Day or as Every Child Matters throughout Canada to recognize the victims of the Canadian Residential School System, and in support of Truth and Reconciliation. Library and Academic Services staff are honoured and eager to show our continued support for Truth and Reconciliation.
Library Resources: Helpful Starting Points to Build Your Understanding of Truth and Reconciliation
Our library contains many resources about Truth and Reconciliation, Residential Schools, and Indigenous Experiences throughout its' collections. These resources are helpful starting points towards building understanding of Truth and Reconciliation in Canada. We invite you to look at some of these resources to acquaint yourself with Truth and Reconciliation.
Books in our school library
Location: 305.896 TAL 
In 1966, twelve-year-old Chanie Wenjack froze to death on the railway tracks after running away from residential school. An inquest was called and four recommendations were made to prevent another tragedy. None of those recommendations were applied.

More than a quarter of a century later, from 2000 to 2011, seven Indigenous high school students died in Thunder Bay, Ontario. The seven were hundreds of miles away from their families, forced to leave home and live in a foreign and unwelcoming city. Five were found dead in the rivers surrounding Lake Superior, below a sacred Indigenous site. Jordan Wabasse, a gentle boy and star hockey player, disappeared into the minus twenty degrees Celsius night. The body of celebrated artist Norval Morrisseau's grandson, Kyle, was pulled from a river, as was Curran Strang's. Robyn Harper died in her boarding-house hallway and Paul Panacheese inexplicably collapsed on his kitchen floor. Reggie Bushie's death finally prompted an inquest, seven years after the discovery of Jethro Anderson, the first boy whose body was found in the water.

Using a sweeping narrative focusing on the lives of the students, award-winning investigative journalist Tanya Talaga delves into the history of this small northern city that has come to manifest Canada's long struggle with human rights violations against Indigenous communities. 
971.004 ROS
299.7 ROS
398.208 YAS
323.119 ROS
FIC MEU
371.829 MIL
371. 829 LOY
and many more...
The Indigenous Peoples Atlas of Canada is an English and French educational resource created by the Royal Canadian Geographical Society, published by Canadian Geographic, and funded by the Government of Canada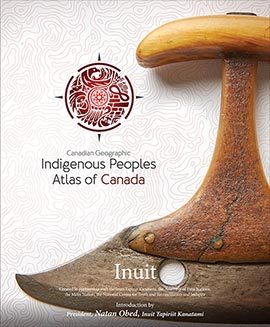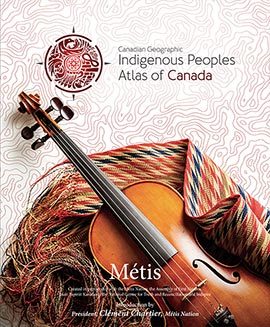 971.004 CAN 2018
E-books/Audio books (Sora App...see below, or access in Library VLE via Toolkit/Library Resources or Resources/Content) There are over 140 ebooks in this collection! You can check out up to 5 items for 2 weeks.
 Sora App (available in Apple and Google Stores)
Orange Shirt Day
Orange Shirt Day is a national day of recognition in which all Canadians remember the tragedy of residential schools in Canada. You can find the story of how it all began at 
www.orangeshirtday.org.
 ​
In 2018, the Canadian Coalition of Catholic Bishops issued a letter explaining the commitment of our church to Reconciliation and Truth. Here is an excerpt from that letter:
"As Catholic Bishops of Canada, we see our relationship with Indigenous Peoples as a major pastoral priority. In recent years, we have seen many examples of healing and reconciliation and we are committed to building on these efforts, working in close partnership with one another and learning to walk together. We also wish to reflect on our relationships with you, some of which go back centuries, and our responsibilities to foster long-term constructive engagement. We look forward to a future where systemic injustices are meaningfully addressed, where we all discover new ways of living together through which the First Peoples of this land are honoured and respected."
Students within the LDCSB are asked to wear orange t-shirts to commemorate Orange Shirt Day during the week of September 30th. Teachers are also provided with a range of further, age-appropriate activities to do with their students to honour this important Canadian day.
Treaties Recognition Week
Treaties Recognition Week is celebrated during the first week in November. The London District Catholic School Board celebrates Treaties Recognition Week with various activities throughout our elementary and secondary schools. Students will hear and discuss the LDCSB's land acknowledgement, which is above under the photo or can also be found at the top of the 
LDCSB Indigenous Education page
Every Ontarian can learn more about the treaties in their area by visiting this 
ontario.ca/treaties
.
During this important week, we hold closely in our minds and hearts the three local First Nations:
Chippewas of the Thames First Nation
Oneida Nation of the Thames
Munsee Delaware Nation.
Survivors Stories
Wawahte: Stories of Residential School Survivors
Location: 371.829 LOY  2014
For over a century, Canada removed more than 150,000 Aboriginal children from their families to attend church-run residential schools, often in remote locations far from home.
Location:  GN 782.42 DOW 2016
The story of Chanie Wenjack, a twelve-year-old boy who died in flight from the Cecilia Jeffrey Indian Residential School fifty years ago.
The 
National Centre for Truth and Reconciliation
 is the permanent home for statements, documents, and other materials created during the Truth and Reconciliation Commission of Canada. The NCTR website also provides resources for research on residential schools. Look through their 
Reports
 page to find the full text of many recent and historical reports.